CLOCK CHAIN NO.42
Part no.0388 004215
Iron. I/L: 7.20mm. E/W:6.70mm. Wire: 1.60mm. LPF: 41.8. Len: 12ft.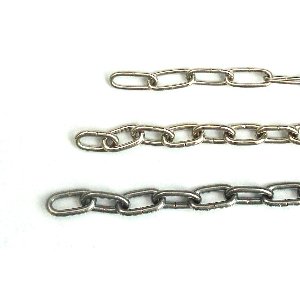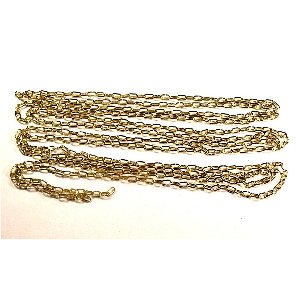 Cataloge chapter: Driving Force
Section: CLOCK CHAIN

CHAIN, CLOCK CHAINS
The list is in order of ascending internal link length. External link length is the internal length (I/L) plus twice the wire diameter. Pitch is twice the internal link length. Links per foot (LPF) is (304.8 - (2 x the wire diameter)) divided by the internal length. Internal length is (304.8 - (2 x the wire diameter)) divided by the links per foot. See Catalogue Appendix for more information
You can buy this product from our Online Store at www.medmaw.com.
This product belongs to the following groups Chains |
---
We have an extensive range of clock parts and related products, please view the list of Categories and families here.
You can view and download our regularly updated online Catalogue here.
Last Updated: December,2017
©2005 M&P, All rights reserved.