GALVANIZED WIRE FOR LONGCASE CLOCK
Part no.0260 002115
Each train normally uses 10ft. S.W.L. stands for safe working load, 1/5th of the minimum breaking strain. We cannot calculate this figure for natural products such as gut line. Diameter: 1.5mm, Length: 21', SWL: 36kg.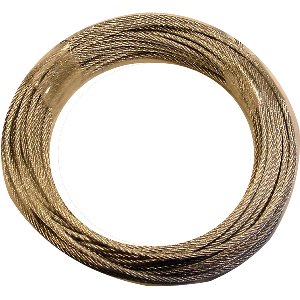 Cataloge chapter: Driving Force
Section: LONGCASE (GRANDFATHER) CLOCK LINES

LONGCASE LINES, LINES, GUT
You can buy this product from our Online Store at www.medmaw.com.
This product belongs to the following groups Grandfather clock lines |
---
We have an extensive range of clock parts and related products, please view the list of Categories and families here.
You can view and download our regularly updated online Catalogue here.
Last Updated: December,2017
©2005 M&P, All rights reserved.