GLASS TUBE - MERCURY, EMPTY 12 x 53mm
Part no.0710 125315
Empty glass tubes. Intended for modern pendulums. A cap or stopper MUST be fitted to secure end before use. Inner diameter: 8.9mm. Inner length: 51mm. Heat sealed bottom. Includes shaped cork stopper.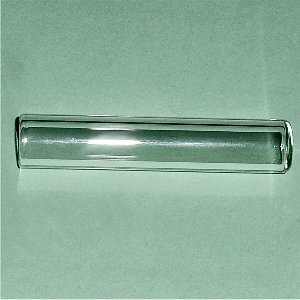 Cataloge chapter: Going Train
Section: MERCURY PENDULUM TUBES

MERCURY PENDULUMS, PENDULUMS, GLASS TUBES
You can buy this product from our Online Store at www.medmaw.com.
This product belongs to the following groups Pendulums for French clocks |
---
We have an extensive range of clock parts and related products, please view the list of Categories and families here.
You can view and download our regularly updated online Catalogue here.
Last Updated: December,2017
©2005 M&P, All rights reserved.