INVAR ROD for regulators. 6mm
Part no.0991 000615
Invar steel pendulum rods for regulators. Minimal co-effiecient of expansion, details supplied, batch dependent. Diameter: 6mm. Length: 1270mm. Unthreaded. This item exceeds the maximum acceptable length for overseas postage. Also used in Telecoms for temperature stable antenna brackets etc.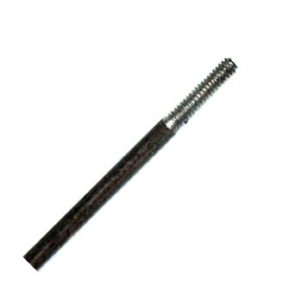 Cataloge chapter: Going Train
Section: LONGCASE PENDULUMS

LONGCASE PENDULUMS, PENDULUMS, INVAR RODS, RODS
You can buy this product from our Online Store at www.medmaw.com.
This product belongs to the following groups Pendulums, Grandfather clocks |
---
We have an extensive range of clock parts and related products, please view the list of Categories and families here.
You can view and download our regularly updated online Catalogue here.
Last Updated: December,2017
©2005 M&P, All rights reserved.