LONGCASE GATHERING PALLET FORGING, FRONT
Part no.0266 100115
Two types exist. The type is dependant on the rack design. Check if the pin on the rack that the pallet locks onto is on the FRONT or REAR of the rack - Casting Only - Filing and drilling needed. The tail of the front (left) pallet locks in front of the rack. This is a blank ready for finishing with no hole placed.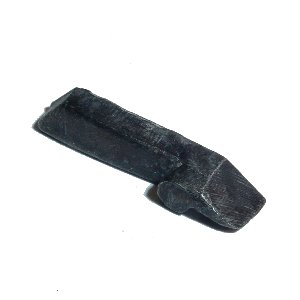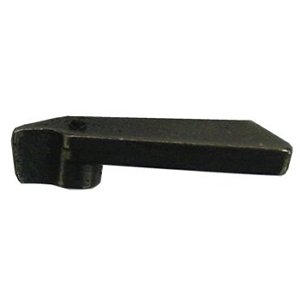 Cataloge chapter: The Striking Mechanism
Section: LONGCASE GATHERING PALLETS

GATHERING PALLETS
You can buy this product from our Online Store at www.medmaw.com.
This product belongs to the following groups Grandfather strike parts |
---
We have an extensive range of clock parts and related products, please view the list of Categories and families here.
You can view and download our regularly updated online Catalogue here.
Last Updated: December,2017
©2005 M&P, All rights reserved.