HEAVY DUTY 240v UNIT SYNCHRONOUS, V40.
Part no.0760 000515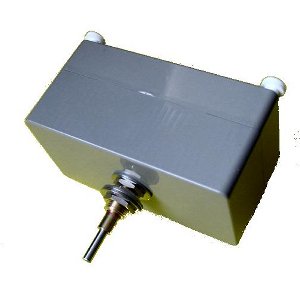 Cataloge chapter: Movements & Kits
Section: PUBLIC CLOCK MOVEMENTS

PUBLIC CLOCK MOVEMENTS
This movement is suitable for dials upto 12mm thick, with our hands up to 530mm, when colleted and counter-balanced. Well constructed 240v 50Hz movement suitable for exterior clock dials and signs, when used with counter-balanced hands. It has a rear hand setting knob, and the hands can also be adjusted from the front. The non-ferrous construction is housed in a splashproof, dustproof case 160mm high x 120mm wide x 140mm deep. The 1" / 25.4mm diameter shaft is 60mm long in total and is supplied complete with collets and dial centre fixing nuts.
You can buy this product from our Online Store at www.medmaw.com.
This product belongs to the following groups Exterior movements |
---
We have an extensive range of clock parts and related products, please view the list of Categories and families here.
You can view and download our regularly updated online Catalogue here.
Last Updated: December,2017
©2005 M&P, All rights reserved.