MAHOGANY PLINTH BASE FOR CRYSTAL WHEEL SKELETON TIMEPIECE ETC.
Part no.0625 000115
For the John Wilding kit. Originally made to suit the 'John Wilding' kit as descibed in Clocks Magazine, this very high quality Mahogany base is designed to house the mainspring barrel and includes a piece of veneer to conceal any customisation. Front panel slides neatly into place and completes this beautifully made base.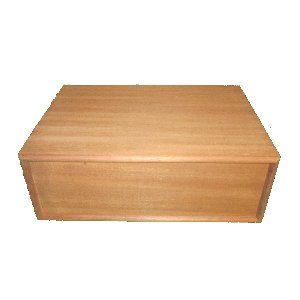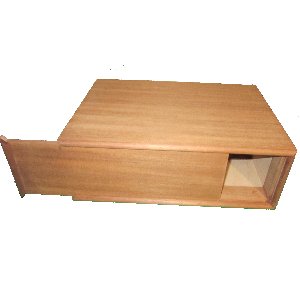 Cataloge chapter: Movements & Kits
Section: CRYSTAL REGULATOR BOX

CRYSTAL REGULATOR BOX
You can buy this product from our Online Store at www.medmaw.com.
This product belongs to the following groups Movements, other |
---
We have an extensive range of clock parts and related products, please view the list of Categories and families here.
You can view and download our regularly updated online Catalogue here.
Last Updated: December,2017
©2005 M&P, All rights reserved.