MORBIER DIAL, O/D 260mm, PRINT DIAMETER 220mm - MACHABERT ST JULIEN, FLOWERS
Part no.1132 318815
A nice range of convex and double convex enamel dials as good as the antique ones. Enamel is not too white and colours are very true. Roman hours only. Winding holes can be drilled into enamel. Depth 16mm. Hole diameter 14.5mm.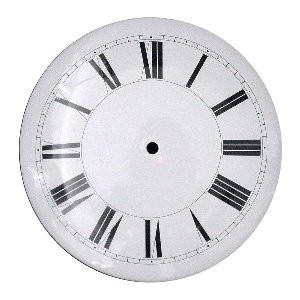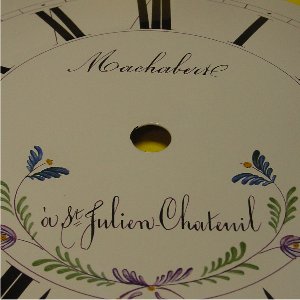 Cataloge chapter: Dials
Section: MORBIER ENAMEL DIALS

MORBIER DIALS, DIALS, COMTOISE DIALS
You can buy this product from our Online Store at www.medmaw.com.
This product belongs to the following groups
---
We have an extensive range of clock parts and related products, please view the list of Categories and families here.
You can view and download our regularly updated online Catalogue here.
Last Updated: December,2017
©2005 M&P, All rights reserved.