BASE FOR OVAL DOME, POLISHED WOOD 370 x 190mm
Part no.0759 371915
Wooden base with a groove for the dome. Dimension given is size of groove. All are varnished Mahogany, but can be painted black.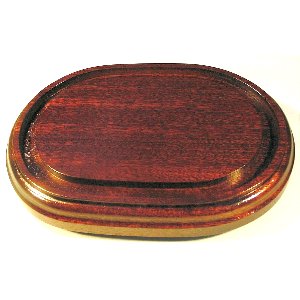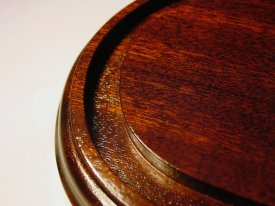 Cataloge chapter: Bezels & Glass
Section: WOOD BASES FOR OVAL DOMES

DOME BASES, BASES FOR DOMES
You can buy this product from our Online Store at www.medmaw.com.
This product belongs to the following groups Dome bases |
---
We have an extensive range of clock parts and related products, please view the list of Categories and families here.
You can view and download our regularly updated online Catalogue here.
Last Updated: December,2017
©2005 M&P, All rights reserved.