GLASS DOME - ROUND 220 x 450mm
Part no.0623 224515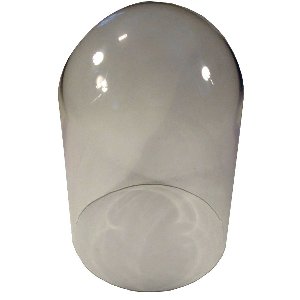 Cataloge chapter: Bezels & Glass
Section: GLASS DOMES - ROUND

DOMES, GLASS DOMES
Most of these domes are hand-blown so slight variations in the size and shape will occur. There is also the possibility of small imperfections and bubbles in the glass, as found on many antique domes. The process of manufacture has hardly changed in 100 years. Please enquire for any size of dome not shown in this list. Glass is excluded by carriers for insurance purposes, so domes are now generally sent at your risk. Small round domes are fairly robust, but large domes are better collected by arrangement. Domes cannot be made to order in other widths because of the enormous cost of the tool needed. Please note that a minute logo may appear on the base of some domes. The diameter given is the outside. The glass thickness varies from 1-2mm.
You can buy this product from our Online Store at www.medmaw.com.
This product belongs to the following groups Round glass domes |
---
We have an extensive range of clock parts and related products, please view the list of Categories and families here.
You can view and download our regularly updated online Catalogue here.
Last Updated: December,2017
©2005 M&P, All rights reserved.