OFFICE DIAL BEZEL, Antique style, 8inch
Part no.1468 000815
Item comes with a site ring. This ring can only be used when fitting flat glass. The ring must be removed and glazing plaster (0703 000115) used instead when fitting convex. Spun brass bezel with solid brass sight ring. Aged appearance. 8 1/2in (215mm) o/d. Weight 145g. Hinge and tab fitted. Polished brass. Inside diameter of sight ring 185mm. Glass to suit approx: 7 7/16inch convex 0545 070715.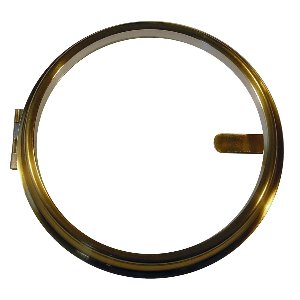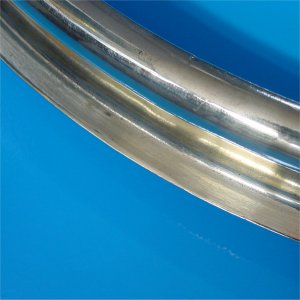 Cataloge chapter: Bezels & Glass
Section: SPUN BRASS OFFICE DIAL BEZELS.

ENGLISH BEZELS, BEZELS, OFFICE DIAL BEZELS
Very high quality bezels, spun from solid brass. Supplied with hinge, tab soldered in place. Unglazed. Although the bezel is made from solid brass, the reflector ring is aluminium. Sizes are nominal, to suit dials of the size shown. If convex glass is to be fitted, the ring should be discarded and glazing plaster used instead.
You can buy this product from our Online Store at www.medmaw.com.
This product belongs to the following groups Bezels for English clocks |
---
We have an extensive range of clock parts and related products, please view the list of Categories and families here.
You can view and download our regularly updated online Catalogue here.
Last Updated: December,2017
©2005 M&P, All rights reserved.