BERGEON VISSIN SOLUTION FOR SCREW EXTRACTION
Part no.1623 005015
Bergeon's bespoke vissin fluid designed specifically for exctracting troublesome and broken screws. Simple and rapid, replaces all mechanical processes. Bergeon 4503-0050 - 50gms bottle.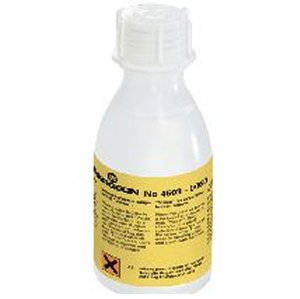 Cataloge chapter: Clockmakers supplies
Section: BERGEON CLEANING SOLUTIONS

CLEANING FLUID, ONE DIP SOLUTION, VISSIN SCREW EXTRACTOR, BERGEON
You can buy this product from our Online Store at www.medmaw.com.
This product belongs to the following groups Clock cleaning products |
---
We have an extensive range of clock parts and related products, please view the list of Categories and families here.
You can view and download our regularly updated online Catalogue here.
Last Updated: December,2017
©2005 M&P, All rights reserved.