CLOCK BUSH ASSORTMENT - POPULAR SET 31-60
Part no.0334 545615
Set of boxed brass bushes for fitting by hand or with the Bergeon bushing outfit. Replacements available in packs of 10 or 100 of any one size. 225 pcs. Sizes 31-60.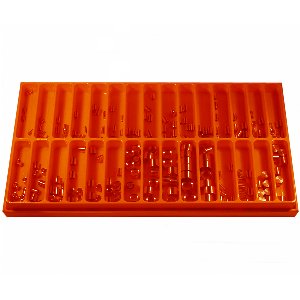 Cataloge chapter: Clockmakers supplies
Section: CLOCK BUSH ASSORTMENTS

BUSHES
You can buy this product from our Online Store at www.medmaw.com.
This product belongs to the following groups Bushes | Bergeon bushes |
---
We have an extensive range of clock parts and related products, please view the list of Categories and families here.
You can view and download our regularly updated online Catalogue here.
Last Updated: December,2017
©2005 M&P, All rights reserved.