SOFT JAWS FOR BENCH VICE, SET OF 2.
Part no.1632 141315
Leather jaws to be clamped on the jaws of vice. Provides excellent grip without damaging soft and polished surfaces. Clamping face, approx. 85 x 33mm.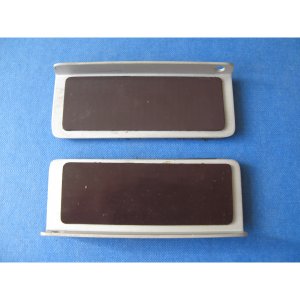 Cataloge chapter: Tools
Section: BENCH VICE AND ACCESORIES

BENCH VICE, JAW PLATES, CLAMPS
You can buy this product from our Online Store at www.medmaw.com.
This product belongs to the following groups Tools, other |
---
We have an extensive range of clock parts and related products, please view the list of Categories and families here.
You can view and download our regularly updated online Catalogue here.
Last Updated: December,2017
©2005 M&P, All rights reserved.