GRAMOPHONE SPRING
Part no.1028 300615
30mm x 0.65mm x 6122mm. Centre Eye. Outer Eye.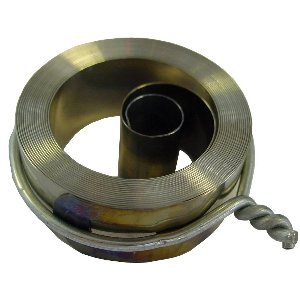 Cataloge chapter: Gramophone Parts
Section: GRAMOPHONE SPRINGS

SPRINGS, GRAMOPHONE SPRINGS
Other sizes of Gramophone springs are available to order. Many Gramophones use clock springs, so please look in the spring list in chapter 1 if you do not find what you are looking for here.
Sizes given are Height, Strength and Length.
All dimensions are in mm.
Figure: (1): 90 degree hub. (2): Outer hook. (3): Hub. (4): eye.
You can buy this product from our Online Store at www.medmaw.com.
This product belongs to the following groups Gramophone, phonograph springs |
---
We have an extensive range of clock parts and related products, please view the list of Categories and families here.
You can view and download our regularly updated online Catalogue here.
Last Updated: December,2017
©2005 M&P, All rights reserved.